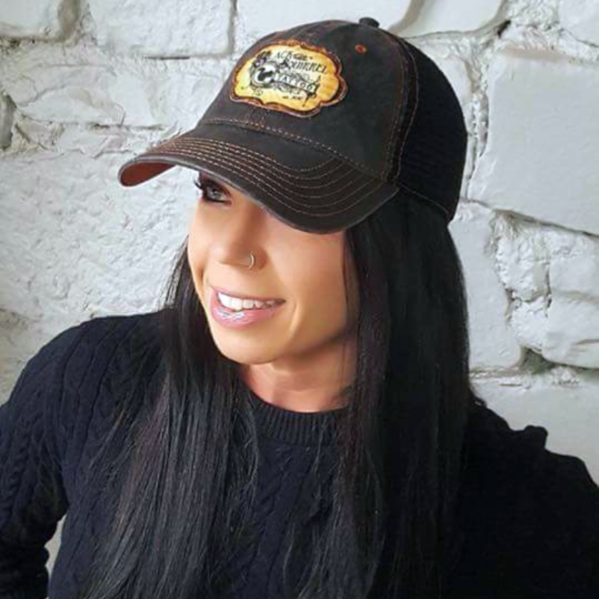 Omaha Promos is your one stop shop for all things promotional products, trade show giveaways, green promotions, employee incentive gifts, customer appreciation gifts, custom clothing and branded merch, but within this diverse array of capabilities, even Omaha Promos has some particular product lines we're proud of ... like CUSTOM BASEBALL CAPS!
The baseball cap has been an integral part of the modern sports uniform since the mid-1800s, but wearing the hat outside the field wasn't socially acceptable until the late 70s. The iconic brimmed silhouette has now evolved into a staple in most wardrobes. In a piece by Troy Patterson for The New York Times, he explains how the baseball cap went from the ball fields to a symbol of personal style on the streets, "Eight factors contributed to the cap's increased legitimacy, including the explosion of television sports, the maturation of the first generation of Little League retirees and the relative suavity of the Detroit Tigers cap worn by Tom Selleck as the title character of "Magnum P.I. It made sporting a ball cap seem cool rather than quirky, and it created an interest in authentic M.L.B. caps,"
Custom baseball caps are great for you staff. They make awesome leave behind gifts that act as mobile billboards for your brand as the gift recipient wears your custom hat out and about. Obviously, your little league team needs an awesome custom baseball cap to round out their uniforms. Custom baseball caps from Omaha Promos are a no brainer for lawn care and landscaping companies, roofing outfits, golfers - just about anyone who spends any amount of time outside in the sun. Or even people who work inside, because they're a fashion statement in and of themselves!
Omaha Promos offers custom printed and embroidered baseball caps for any company, non-profit or event. And our selection of styles is unprecedented  in our industry. We can provide relaxed golf caps, unstructured caps, fluorescent and safety caps, camp style and corduroy caps, sandwich visor caps, frayed chino style hats, mesh back caps, cameo caps, flat bill caps and many more.
The vintage trucker hat, seen displayed here by our awesome friend Stacey, is one of our more popular items. Typically this hat is rendered in a mesh back, contrasting stitch affair, and the decoration options are about as impressive as the hat choices you will have with Omaha Promos to begin with.
Omaha Promos custom hat decorating options include appliqué, sublimation, leather and cloth patches, embroidered patches and screen printing, just to name a few. We offer quick turn headwear options, however, we have 21, 30 and 65 day headwear turn time options that will save you a lot of money if you can plan ahead.
Omaha Promos' top performers in the custom baseball hat segment include performance caps, solid structure active wear hats, soft textured polyester mesh caps, relaxed golf caps, and mesh back vintage hats.
Fabric options are myriad for your custom hat project from Omaha Promos. Choose from several camouflage patterns, canvass, cotton/spandex, normal brushed twill, poly foam and polyester acrylic, premium heavyweight twill and ripstop, sports mesh, trucker mesh and wicking mesh.
Call Omaha Promos today for your free quote on a custom baseball cap for your company, team or marketing project!