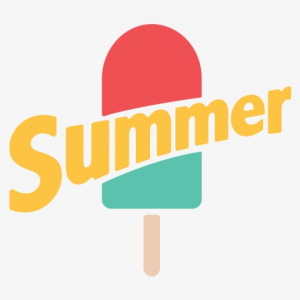 Summer is literally next month, June 21, 2021 to be exact! While you're busily organizing house and home, doing your spring cleaning and yard work to prepare for those summer cookouts and family gatherings, what are you doing to prepare for the busy summer season that will see your clients venture outdoors to various sporting events, food tastings, art fairs, farmer's markets, swap meets and the like? That's right, now is not too soon to begin planning to increase your company's name recognition in the marketplace for Summer 2021.
In this post, Omaha Promos will outline a few affordable yet effective summer promo options just about any small business can afford. We'll begin with one of our favorites, custom promo sunglasses! Sunglasses could be the single most popular summertime accessory for young and old. They're a fun compliment to any summer outfit, they make the wearer look more stylish, and they're obviously useful for keeping the sun's piercing rays out of the wearer's eyes as you gather, enjoy the lake, watch the kids play baseball or about a hundred other warm weather activities in which you would benefit from a branded pair of Omaha Promos custom sunglasses! We can imprint your custom sunglasses in numerous ways and we offer a dizzying array of styles, shapes, sizes and colors. Omaha Promos can imprint your logo on the lenses or the frames (arms aka temple aka earpiece). Imagine giving out affordable custom sunglasses with your company name and colors to concertgoers or picnickers. These are an awesome and fun branding option for any company or non-profit!
Next up on Omaha Promos' list of must haves for Summer '21 marketing items are custom bottles of sunscreen! Listen, sun damage and skin cancer are real dangers! Don't let either slow you or your customers down during the searing hot summer months to come. We offer sunscreen in varying grades of SPF up to and including SPF 30. Omaha Promos can also provide you with custom sunscreen lotion packets that are easily portable and can be a real lifesaver if you stow a few in your purse or vehicle console. Omaha Promos can also do sunscreen sprays, again, custom decorated with your company logo for all to see and appreciate. And you guessed right! We will custom decorate the new sunscreen product with your company name and logo, or even your url and phone number! These are simply invaluable marketing aids for events like outdoor concerts, company picnics, family trips to the pool or water park and so on.
How about custom promo flip flops? No kidding, these are actually affordable and people love them! We can create your custom promo flip flop in just about any color combination and of course your company name will be on the sole or strap (or both) to give your feet a stylish, airy treat for the summer heat. These wearable giveaways are always a hit with employees or customers alike and are awesome branding/marketing ideas for barbecues, beach days or even just to stroll around town in. Attention grabbing, comfy and useful, don't dismiss Omaha Promos' line of summertime promotional flip flops for your next marketing push!
These ideas and more can be had with nothing more difficult than a phone call to your Omaha, Kansas City and Midwest region promotional items and custom apparel supplier to the stars, Omaha Promos!