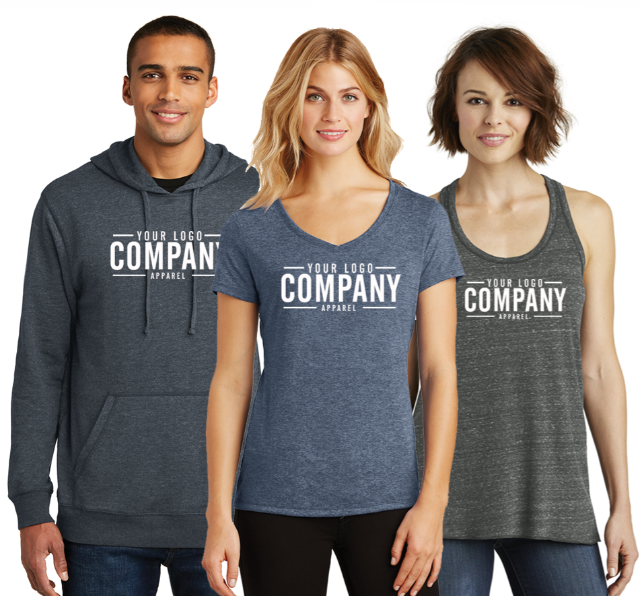 Branded apparel. This is the bread and butter of Omaha Promos, the sweet spot if you will in what we do to help companies and non-profits increase their brand awareness and exposure in the marketplace.
Amid a sea of promotional products suppliers and purveyors of custom clothing, branded apparel, uniforms and logo items, how do you know if you're making the right choice in selecting Omaha Promos ahead of the rest?
Two reasons. First, customer support. It's unrivaled here. Tell us we're lying after your first experience with us. Second, product (and promo industry) knowledge.
Back to branded apparel, the subject of today's post. Omaha Promos knows consumers today are a finicky bunch, they're not easily impressed, and they're not persuaded with aggressive sales tactics, quite the opposite in fact. And that speaks to one of the main reasons branded apparel from Omaha Promos works so well. It's a subtle way of getting your logo out there, a non-confrontational way to increase your exposure in the public eye.
A well-designed branded custom clothing item creates interest in your brand (and by extension, conversation about your brand). Here are a trifecta of good reasons you should collaborate with Omaha Promos on your next custom apparel/branded apparel marketing project:
Your Business Culture
Awesome looking branded or logo clothing says something about the culture of your business. The look and feel of the custom apparel items Omaha Promos will hand curate for you depending on your style, needs and budget speak volumes about who you are as a company and how you might interact with customers. For example, embroidered polo shirts and button down dress shirts convey a professional, business-casual yet still corporate look. A distressed vintage t-shirt on the other hand might appeal to business-owners of a different demographic, conveying a youthful, energetic, retro style that's fun and comfortable. No matter what your industry, Omaha Promos has the marketing savvy and experience to get you into just the right logo wear!
Your Business Camaraderie
This speaks directly to your staff. That's right, branded apparel isn't just for your fans and much valued customers, but your employees too! Nothing promotes a sense of team than awesomely designed and executed branded clothing. Custom apparel brings otherwise un-unified staff together as a group, and not just visually; branded apparel from Omaha Promos will invigorate your workers and enthuse them to be good ambassadors of your company, especially at corporate events/company events and trade shows.
Your Company Buzz
This is really the heart of the matter when it comes to branded clothing from Omaha Promos. A well designed article of custom clothing from Omaha Promos will speak loudly about your business. When people see your logo with a witty slogan (btw, we can help you with your logo and slogan if you need it!), they tend to feel positive about your company and tend to remember your company name. That's where Omaha Promos can intelligently argue our custom clothing, logo wear, corporate apparel and branded items (and uniforms) really do net a powerful return on investment. If people like the way you look, they'll remember you. If they remember you, they'll recall you. And if they recall you, it's entirely likely they'll buy from you rather than your nameless, faceless competitors!
Omaha Promos is a family owned and family operated promotional marketing business specializing in branded apparel, green promotions, employee incentives, tradeshow items and a full line of branded apparel, uniforms, corporate wear and custom t-shirts and custom trucker hats. Call or hit our Quick Contact form via our website interface today!