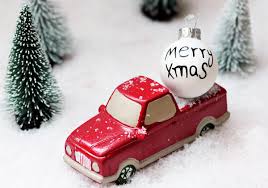 Omaha Promos is a family owned, family-centric company with roots in Omaha, Nebraska and Kansas City, Missouri. Our currently women-owned and women-operated small business was founded by our great grandfather in 1923, so Omaha Promos has been in business in the same industry with the same family running operations for a staggering 95 years!
Omaha Promos does one thing and we do it exceedingly well: we help your small business or non-profit increase brand awareness through hand curated custom logo items, branded merchandise and custom apparel for your employees (and your fans!). We have both a full selection of promotional products for your leave behind gifts, networking events and trade show giveaways, but Omaha Promos' true specialty is custom corporate apparel and custom clothing in just about any style, size, color and decorating option you can imagine.
We're closing in on the end of the year and things are going swimmingly for us, but we're not a group of business people who are comfortable resting on our laurels. We constantly strive to innovate with the latest and greatest promotional product and custom clothing offerings, but it's important to have a strategy in place, a road map to help you navigate the promo item and custom clothing / uniforms terrain.
Omaha Promos wants to share our professionally honed insight with our small business partners and discuss a trio of great marketing strategies for your company for Christmas 2018. So without further delay, three Christmas promotions to give consideration to so you can finish out 2018 with a bang!
Add Festive Flair to your Channels
Strive to be different and be seen this holiday season by injecting some festive flair into your marketing approach. Consider adjusting your logo and your social media platform profile and/or cover photos with elements associated with Christmas. You can employ this strategy on your website too, e-mail marketing, mobile phone app and more.
Share Holiday Updates with Clients and Fans
Omaha Promos tries to write blog posts that provide information which enhances our customers lives through supporting their business and, in doing so, their bottom line. While business bloggers should concentrate more on their clients than themselves, you might consider flipping the table this Christmas season and talk some about your business and your people. For example, you might consider employee spotlights, anecdotal stories about some of your favorite customers, your favorite holiday recipes or even tips on how to stay healthy over the holidays. It's not always promotional products, custom clothing and promo items here at Omaha Promos, we have a story to tell as well (we'll just tell it another time, or you can check out more about who we are here).
Reward Your Social Media Fans
Omaha Promos knows how important it is to develop a social media following in business. We periodically announce promo product sales, specials on custom clothing and apparel, and incentives on branded merchandise you can put your logo on. Digital coupons and promo codes work great for any business and you can tailor these marketing strategies to specific social media platforms.
Omaha Promos would like to wish a happy and safe Thanksgiving to all our valued friends and peers. Whether you're in the market for custom koozies, custom t-shirts, custom hoodies or fleece jackets, custom travel mugs and coolers, custom polo shirts and corporate apparel, trade show giveaways, green promotions or client leave behind gifts, Omaha Promos is your one stop shop for all your logo items, branded gear and promotional marketing choices!