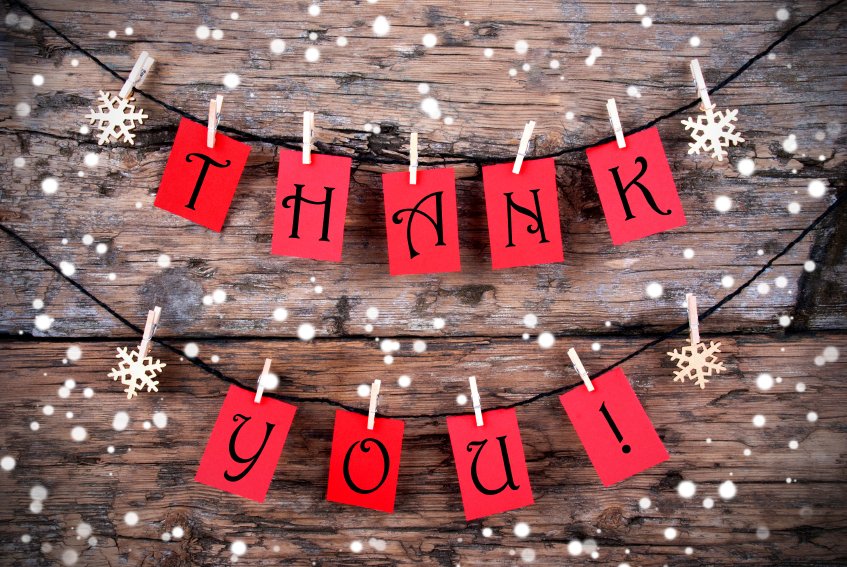 The holidays are in full swing.
We at Omaha Promos hope you and yours enjoyed the most meaningful and thankful of all Thanksgivings this year, particularly in this time of challenge for our country.
Christmas is up next and while some of our country's businesses have been effected by government restrictions and lockdowns due to covid, we should all celebrate what victories we did have this year and show appreciation for those fans and clients who helped us keep the lights on and our staff employed (speaking collectively here as the nation's small business community - not just Omaha Promos, LLC).
Client appreciation gifts can be meaningful and beautiful without having to cost a lot of money. For our first recommendation, we offer the idea of the "old fashioned" handwritten Christmas card. Letter writing and handwritten cards and notes are something of a lost art these days, but when you take time to actually write out your feelings of gratitude for what a particular customer or customers did for you in 2020, the impact can be meaningful and long lasting. This year, choose from gilded and foil pressed holiday cards, cards with custom watercolor designs, and more contemporary/modern business card designs with a holiday theme. If this is all you can afford, cards and postage to go along with them, you are almost certain to enjoy a return on your investment in 2021.
Next stop on the Omaha Promos Polar Express of corporate Christmas gift ideas are food and treat gifts! Honestly, who doesn't like treat baskets, candies, cookies, meat and cheese or fruit baskets arriving at their place of business during this festive time of year? We have a wide selection of fun and tasty items ranging from coffee box sets, sauce and condiment packages, wine gift baskets, pretzel and peanut gift tins and baskets, summer sausage and cheese arrangements, and of course just about all the Christmas cookie gift tins and gift boxes y0u and your sweet tooth could imagine. We also offer nuts and fruit baskets, vegetable gift baskets, and straight up, nothing but chocolate gift baskets for those of you who don't eat your veggies (you know who you are!) Omaha Promos will customize your food or libation holiday client appreciation gift/tin/arrangement to include non-edible promotional products bearing your company logo so the recipients have something to use (and remember you by) long after the snacks and treats are devoured, e.g. custom coffee mugs, custom pens, custom hand sanitizers and the like.
Omaha Promos is all about making a lasting impression with your holiday gift giving too. It's not all about the cookies and treats, right? So for Christmas 2020, you might consider professional notebooks, custom calendars and desk blotters, portable phone chargers and custom USB ports or power banks (with your logo on them!), custom water bottles, custom golf balls and tees (this will get people starting the countdown to spring for sure!), custom headphones, gift cards you know they'll love, or even a catered lunch for the office (just be sure to send along some logo promotional items to make an impression on people as they eat their lunch, e.g. logo napkins, disposable coffee cups or so on).
As you can see, Omaha Promos offers a massive selection of hand curated custom holiday gifts for clients. Call or hit us up through the Quick Contact feature on our website. We're not merely order takers behind a huge e-commerce site - Omaha Promos and Omaha Promos Kansas City are your friends and neighbors, the people you go to church with, the people whose kids sit next to yours in school, the people you see in the grocery store.
Christmas is a special time of year. If you haven't had to shutter because of government lockdowns and you're still realizing the American Dream of small business ownership, please take time this holiday season to send a little love to the folks who are buying from you.
Merry Christmas, all. And God bless!