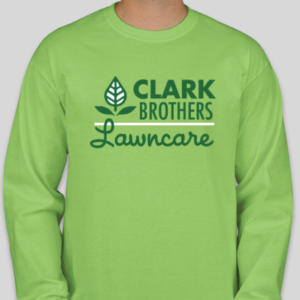 Custom shirts from Omaha Promos are the perfect tool to market your company, professionalize your workers' public appearance, help your staff feel better about themselves, and boost your brand identity in the marketplace. Advantages aside, we often see promotional products suppliers waste clients' time and money by making mistakes with their custom shirt orders. Omaha Promos can help you avoid some of the pitfalls.
MISSPELLINGS and TYPOS
Yes, it happens. It's easy to miss and sometimes there is a failure to pick up on the gaff by the client who is reviewing your proof. When possible, Omaha Promos provides a one item runoff when working to complete your custom shirt order. Typically though, we offer a virtual proof that is a reasonable facsimile of your custom shirt creation (this method shortens the timeline of your project). This way the customer gets an opportunity to see exactly what the finished design will look like. This is the only surefire way to avoid a catastrophic mistake in the run, namely a misspelled word in the logo or slogan.
Note: Sometimes this issue isn't as much human error as it is nature of the beast when dealing with different file types as Team Omaha Promos creates a custom shirt for your company or non-profit. Incorrect file types can wreak havoc on the embroidery or screen-printing process, sometimes leaving the decoration hard to read.
POOR SHIRT FIT
Ill-fitting shirts look unprofessional and are uncomfortable for your employees, reducing the professionalism and efficiency of your business. Omaha Promos won't let you make this common custom clothing mistake!
Because the fit of the shirt is so important, Omaha Promos can provide samples for you to select from. These days, the boxy, all-cotton Haynes t-shirts are becoming a thing of the past. While Omaha Promos hasn't turned its back on cotton per se, there are much better choices out there relative to construction and cut. Whether you choose plain t-shirts, polo shirts, business shirts, sweatshirts or jackets, Omaha Promos will provide a wide range of choices and styles so you wind up with custom clothing that not only looks and feels great, but fits well too.
COLORS DON'T MATCH
Oftentimes, Omaha Promos' customers need to match a new custom t-shirt design to the color/tone of existing custom clothing they sourced from another promotional products vendor. In these cases, it's vital that we obtain a sample of your existing custom shirt for comparison.
Seeing a sample of your potential custom shirt is essential to establish color matching. You can compare the new and old shirts under different conditions (including after washing) to ensure your new shirts blend seamlessly into your current batch.
TIMELINE
Omaha Promos is in the business of educating our client base. The truth is, custom embroidery and screen printing require time to perfect. Failing to leave enough time to have your custom shirts made could mean you're left empty handed when you need your shirts.
Omaha Promos turn times are some of the best in the business. With digital design and a range of shirt options to choose from, you can settle on your design sooner, and have your shirts custom made and delivered when you need them, but it's important to note some production timelines: Turn time is normally 7-10 business days from the time your proof is approved to the time you have your custom shirts by Omaha Promos in hand!