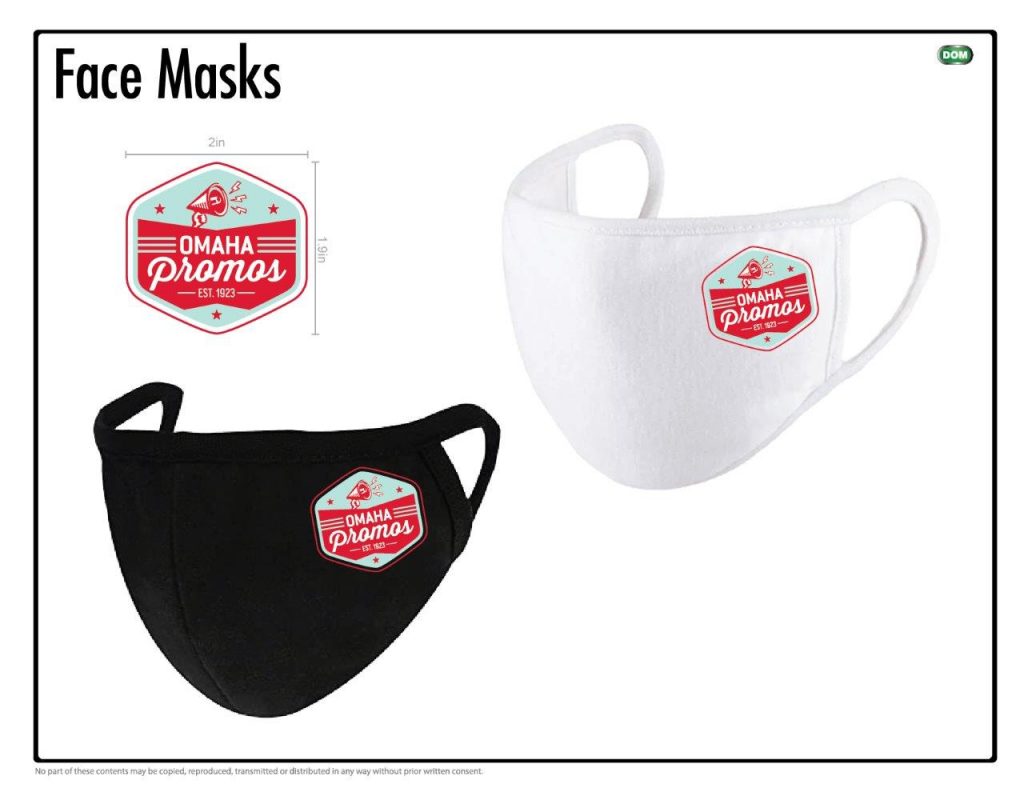 Omaha Promos understands there are divergent views on the novel Chinese coronavirus, how much a threat it poses to average Americans, and how we should be dealing with it from both healthcare and economic related standpoints.
It seems plainly obvious you can't catch the virus from people you're not around, but not being around people isn't a viable way of life for most of us. Sheltering in place cannot be something we do in perpetuity, not even for our older and other at-risk populations.
Choosing to wear a protective mask, be it N95 rated masks or something less costly and more comfortable such as cloth personal face coverings, is an individual choice for some of us, but many employers are requiring the use of face coverings and masks for their staff, and some industries will surely require it of their customers as America slowly gets back to work.
Omaha Promos has been actively strategizing with select suppliers of PPE (personal protective equipment) since shortly after the United States recorded its first COVID-19 related death in the Seattle area, circa March 1st.
One of the easiest to reach products in terms of price point is the logo triangle bandanna from Omaha Promos. Remember, wearing a mask is more about making sure you don't get those around you sick as it is preventing the wearer from inhaling another person's cough or sneeze, so cloth promo bandannas are a fun and inexpensive way to afford a basic level of virus protection while getting your company logo or slogan out there in the public view.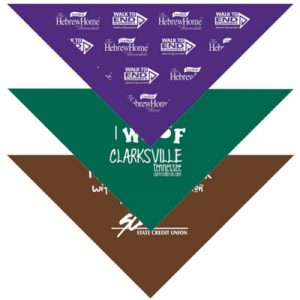 The next step up the line in cost, protection and style would be any number of personal face shields Omaha Promos has available from several select manufacturers. Our face shields can be sourced in cotton, polyester and fleece. They can be optioned with an internal filter pocket so the ability of the personal face shield to protect the wearer from inhaled germs, bugs and viruses is enhanced. They're machine washable and Omaha Promos can silk screen your company or non-profit's logo on the mask for a stylish option employees will be proud to wear. (Keeping it positive here!)
This leads us into the last category of masks to protect you and those around you, medical grade, five-layer filtering, FDA-approved N95 face masks from Omaha Promos and Omaha Promos Kansas City.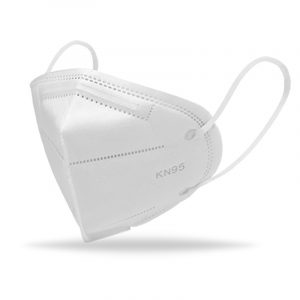 Omaha Promos N95 masks are high quality, 100% brand new, multi-layer, dust-proof, germ and virus protective medical grade face masks that will protect the wearer from inhaled foreign particles. These are the same types of masks you see medical professionals and first responders wearing to protect themselves from COVID-19.
While Omaha Promos can logo bandannas and various colors and styles of cotton, fleece and poly personal face shields with your company logo, we cannot customize our line of N95 masks, so no imprinting and the color is white only.
Production time on most items in this category are in the 15-18 day range. This has more to do with current demand and factory backlogs than it does Omaha Promos' capacity to give you the best customer service experience you've ever had in the custom apparel and promotional products realms.
While Omaha Promos is re-imagining our business model not just to survive coronavirus, but to thrive during the pandemic, we remain open for business for all your other promotional marketing needs, e.g. custom clothing, uniforms, branded merch, logo gear, trade show items, customer appreciation gifts and employee incentives, green and renewable promotions and more.
Call us or hit us up through our Quick Contact form on the website for fast and personalized service today!