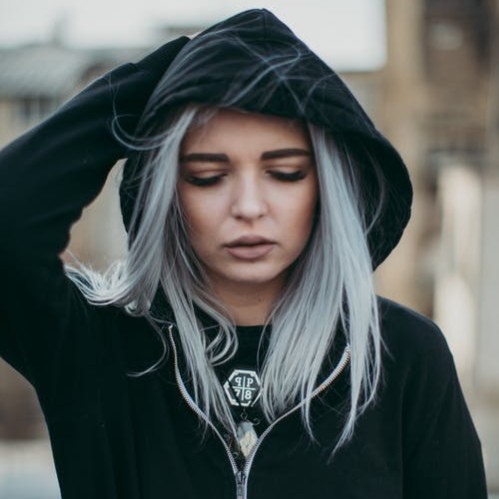 Fall is the greatest time of the year in the Midwest. Turning leaves, crisp air, bonfires and s'mores, football games and slow cooker chili. The team at Omaha Promos lives for this time of year!
Now that summer's lost its grip and temperatures drop, Omaha Promos would like to shed some light on a few of our more popular promotional clothing items that are sure to be a hit with your employees, your most valued clients - even family and friends. And remember, the main reason you would spend some of your marketing dollars on custom clothing is to get your company name, colors and logo out into the public eye; market research tells the tale time and time again, custom corporate clothing and custom casual apparel from Omaha Promos absolutely provides a return on your investment.
So one of the most popular fall and winter clothing items we offer are custom stocking caps and custom beanies. With Omaha Promos, you can have your own unique, custom beanie complete with your choice of color, pattern and material, and of course we offer a selection of custom decorating options including embroidery, screen printing, logo patches and other options. How about the different styles of beanies Omaha Promos offers? We have fleece-lined beanies, cuff beanies, solid beanies, we even do pom-pom top and striped beanies (these are making a comeback, retro fun for young and old!). If you want brand names, we got 'em. Choose from Carhartt, Columbia, New Era, Adidas and many more.
Up next on our must have list for lookin' good and increasing brand awareness for your company or non-profit are Omaha Promos custom hoodies! OMGosh, we love our hoodies! We do lightweight hoodies for summertime, but for now we'll concentrate on more traditional choices for fall and winter wear. Omaha Promos has vintage full zip hoodies, pullover hoodies, insulated hoodies, camo and work-weight canvass hoodies, performance tech hoodies and raglan hoodies. Once again, Omaha Promos offers you all the excellent quality brand names you've come to expect in custom clothing options from your promotional products and custom apparel experts, e.g. Carhartt, Columbia, Bella, Gildan, Next Level, The North Face and others.
If a hoodie just isn't your thing, Omaha Promos sells a lot of fleece jackets too. Fleece is such a versatile fabric, able to keep you warm when it's cold, dry when it's wet, and there are several styles and weights that will bridge the gap between the warmer late summer/early fall months right into the teeth of Old Man Winter. We do a Columbia fleece full-zip jacket that's very popular for casual Friday (or casual any day, as the corporate world continues to trend toward more casual apparel for everyday business). For you hard workers in construction or the trades, Omaha Promos is a full line Carhartt supplier. Another good brand for a durable fleece lined jacked is made by DRI DUCK. Choose from Champion, Gildan, Sierra Pacific among others. Great for layering or standing solo against the fall chill, check out Omaha Promos full line of custom fleece today!
Omaha Promos has been a family owned and family operated promotional products and custom clothing supplier to corporations big and small since 1923. We pride ourselves on uncommon levels of customer service and enthusiasm for what we do. Omaha Promos are experts in the fields of promo products, logo marketing, uniforms and custom corporate apparel. Call us or use the Quick Contact form via our website interface to talk to a real person today!