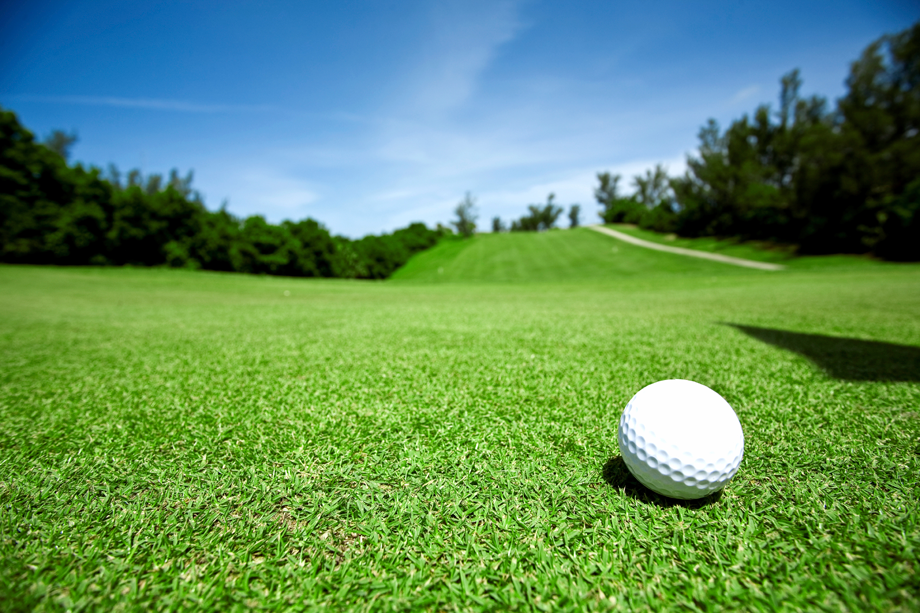 When it comes to customized golf products, nobody knows the game better than Omaha Promos. And with spring literally right around the corner, tee times, tournaments and scrambles are just about to fire off. So pull up a chair and let's run through some of the surefire winners when it comes to your golf promotion or golf related charity event.
Logo Golf Balls
A perennial favorite golf related promotional product, custom printed golf balls are the No. 1 golf related promo or golf related gift you can buy. Not only are these custom golf balls fun to look at and collect, they're a useful way for your company or non-profit to increase brand exposure; every time your client or fan uses one of Omaha Promos' custom logoed golf balls, you enjoy a repeat impression, increasing your brand awareness in the marketplace. Custom printed logo golf balls from Omaha Promos are perfect for corporate events and tourneys alike. Choose from well-respected names like Titleist, TaylorMade, Bridgestone, Callaway, Nike and many more.
Custom Golf Tees
Omaha Promos sells only the best premium personalized golf tees. Custom printed golf tees are an awesome and inexpensive way to promote your event or get your message across. You can hand them out freely at any golf, sales or company event. Omaha Promos has standard wood golf tees, tree-saver or eco golf tees made of bio-composite plastics and other green materials, and if you really want to make your personalized golf tees stand out, Omaha Promos can decorate both the shank (side) of your golf tee, but also the cup with your company logo, motivational quotes, important dates or anything in between.
Custom Golf Apparel
Custom golf apparel, and in particular the ubiquitous custom golf shirt, is an Omaha Promos summertime staple. Showcase your company or non-profit's logo at your next corporate event, golf tournament or charity golf scramble. Omaha Promos will expertly decorate your custom shirt, available from any of the top brands such as Greg Norman, Nike, Adidas, FootJoy, Under Armour, Oakley and more. Choose from dri-fit, wicking, performance poly, athletic cut and more, and in both men's and women's options. Omaha Promos custom golf polos are the same high performance polo shirts you will see the pros wearing on television on Sundays, brands you and your clients will be proud to own and wear yourselves.
Custom Golf Umbrellas
A good game of golf should be played, rain or shine. Omaha Promos is used to playing in occasional inclement weather, so don't let the drizzle get you down! Keep dry and keep swinging with a personalized golf umbrella from Omaha Promos. We will help you select from our large array of great umbrella brands like Puma, Nike and FootJoy just to name a few. Omaha Promos offers multiple sizes, color and design options for your custom umbrella project, and in several price points. Umbrellas are a logical and useful golf promotion options sure to please any golfer on your list!
Custom Club Markers
One of the hottest and most handsome golf promotions around are custom club markers from Omaha Promos. We offer handcrafted aluminum and other unique materials for your club markers. Installation is a snap. Omaha Promos golf club markers go on in seconds, stay put forever and can be easily reused if you re-grip your clubs down the road. The great thing about Omaha Promos club markers is you'll never have to worry about losing a club again while adding a unique style and dash of awesome to your game. Call or e-mail us today for all your options.
As you can see, custom golf promo products from Omaha Promos are a cost effective yet fun and stylish way to get your name out there as you get some time on the greens with your clients, fans and employees alike. The above list of promotional items and custom apparel only scratches the surface of Omaha Promos' capabilities. Call us today!