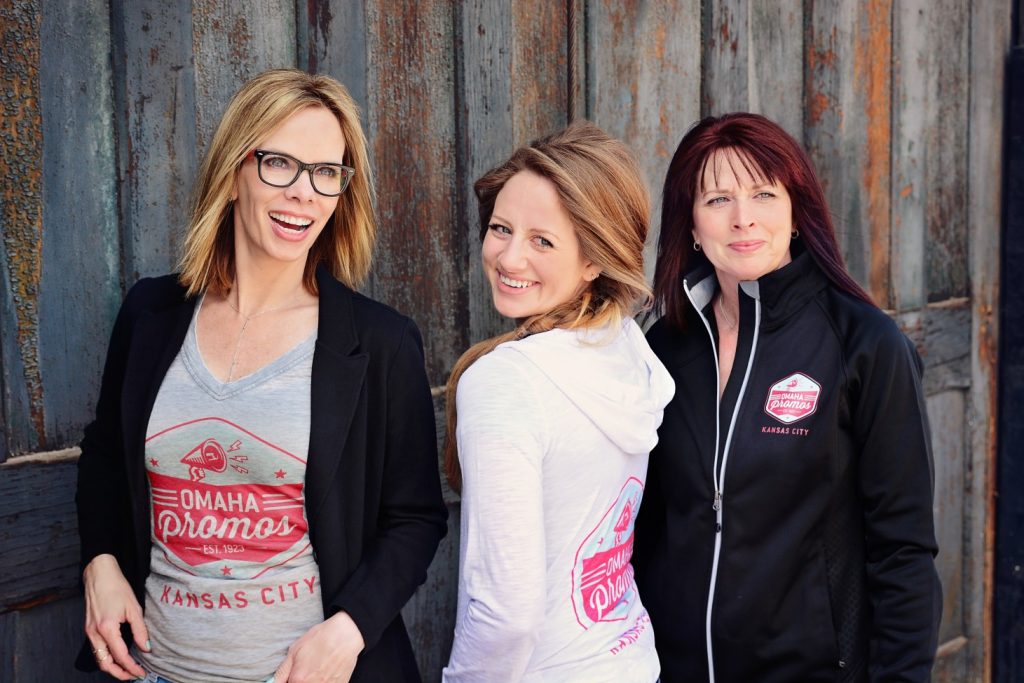 Omaha Promos is a fourth generation, family owned and family operated promo products, custom apparel and branded merchandise supplier in the Midwest. We are a registered Women-Owned Small Business (WOSB) and do work in 20 states, operating from offices in Omaha, Nebraska and Kansas City, Missouri.
What sets Omaha Promos apart from our promotional product competition you may ask? Well, a couple important things. First off, you're not going to find anyone with a better combination of (a) product knowledge and, (b) enthusiasm for their careers than Denise in Omaha and Barbara in Kansas City. Next and just as vital, we're not your average order takers that prompt you into an impersonal website experience. Call or e-mail Omaha Promos today and you'll talk to a real person - today! We're the fastest, most responsive, best equipped promotional items, custom clothing and branded gear supplier you're going to find, period.
So fall is our favorite spot on the calendar and with this installment of Omaha Promos News, we're going to go over your custom shirt options along with providing some information on Omaha Promos custom outerwear, e.g. zips, pull-overs, hoodies and sweatshirts - the staples of anyone's fall wardrobe.
First off, custom shirts. We can hook you up with literally hundreds of different custom shirts perfect for a fall walk in the park, a kid's football game, working in the yard or just going about town as you enjoy your weekend. Get your crew neck, v-neck, Henley, long sleeve polo, Raglan sleeve and more in pocket, pocket-less and other configurations and styles. Obviously, Omaha Promos are branding experts, able to apply your logo and/or company slogan to your custom shirt (in dozens of decorating options like embroidery, silk-screening, embossing, heat transfer and others!), so you increase your brand awareness every time you, your family, your fans and even your employees go about their daily life. That's really what identity wear is all about, causing people to take notice of your brand, remember that brand, and call on that brand when they need the product or service your company provides. It's called ROI, or Return on Investment!
How about when the weather gets just a little bit chillier? Omaha Promos has you covered there too! Omaha Promos offers a mind-bending array of custom outerwear to include pullovers, zips and 1/4-zips, hoodies, fleece, windbreakers and rainproof options, warm-ups, softshell jackets, vests, work coats and a whole lot more. Note: You might be wondering about brand names. Omaha Promos deals with all the big companies, e.g. Patagonia, Columbia, Eddie Bauer, North Face, Under Armour and many others.
Ultimately, Omaha Promos can aid you in your pursuit of brand awareness in the marketplace and get your fan base and prospects equally excited about your company, be it with promo items, trade show giveaways, customer appreciation gifts, employee incentives and awards, and of course custom shirts, custom fleece and pullovers, and all manner of customized, personalized outerwear.
Call Omaha Promos today for your free consultation. We guarantee your buying experience will be different with us than the rest of our competition in the promotional products and custom apparel realms!