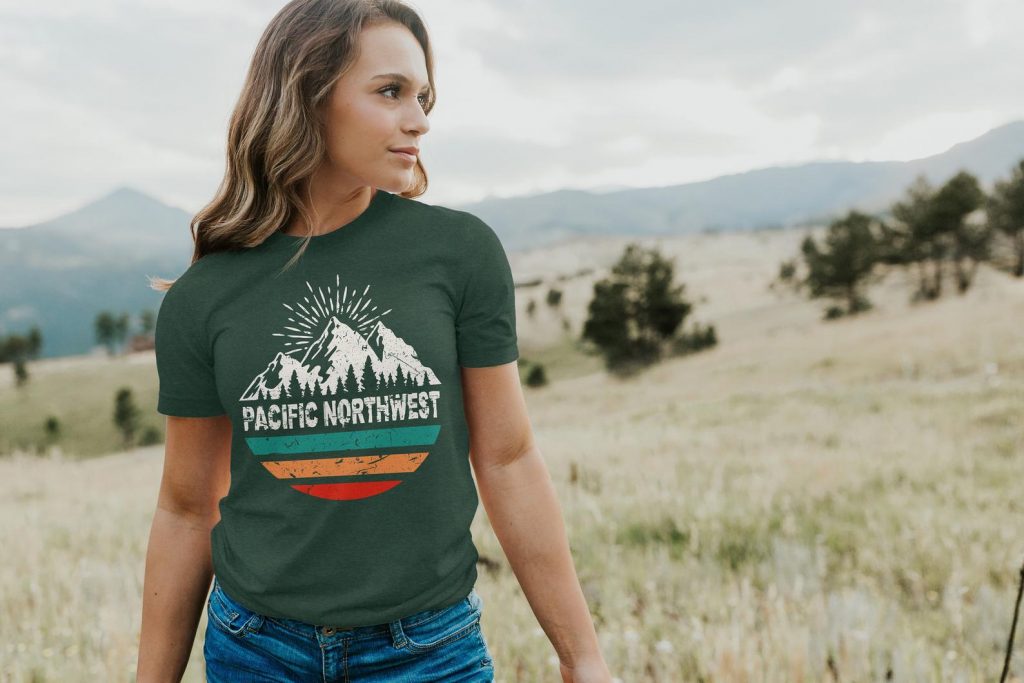 Omaha Promos has written a lot about the value of custom shirts bearing your company name or logo, but people generally start gravitating toward fall promotional products and promo clothing options such as hoodies, light jackets, beanies and other outerwear as the days get shorter and the temps start falling. That said, the ubiquitous custom t-shirt from Omaha Promos never goes out of style and is (or should be) a year-round companion to your stylish self-marketing strategy.
Think of our line of custom t-shirts as human powered vehicle wraps! People still wear t-shirts in the fall and winter, under an unbuttoned flannel, over a long sleeve jersey, or after they get to their destination and take their coat or jacket off. Never lose sight of the fact t-shirt marketing is one of the best and longest lasting ways to spend your marketing dollars, as Omaha Promos custom shirts increase your brand awareness in the marketplace everywhere your clients, fans and employees wear them!
The team here at Omaha Promos sources from many thousands of supplier and we can provide a mind-bending selection of styles, colors, sleeve options, decorating options and fabrics for your custom shirt order, however, in the interest of transparency, we must say we aren't fans of the old school, boxy, stiff and uncomfortable all-cotton t-shirt any longer. There are simply too many other retail-feel, soft-touch, comfortable fabrics and more flattering cuts to choose your custom shirts from today, and prices are reasonable! Choose from poly-cotton blends, tri-blends which offer a soft touch coupled with wrinkle resistance, athletic cuts and more.
Don't sweat it if you don't have a design idea in mind for your custom shirt order. That's where Omaha Promos custom clothing design experience comes in. As one useful example of our capabilities in this regard, Omaha Promos designed both uniform lines and office apparel choices for a nationwide security and consultation company with over 100 franchises around the country. It's important to note, these franchises operate in different markets, different geographical areas, so there were product lines within product lines as we custom tailored clothing options for the weather the garments would be worn in.
You might expect all this to cost big money. While end costs were considerable in the nationwide company example given above, most custom clothing strategies we devise for our clients are very affordable given the quality of the shirts we sell and how effective they are at getting your name and logo out there for people to see and talk about.
Omaha Promos are true innovators in the promotional products and custom apparel spaces. We can supply you with affordable and unique promo items, promotional products, custom apparel, custom clothing, trade show giveaways, green promotions and renewable promotions, custom totes, custom koozies, creative employee incentive gifts, client appreciation gifts and all things logo and branded. Call us today for a free consult, or hit us up via the Quick Contact interface on the Omaha Promos website, you'll be glad you did!