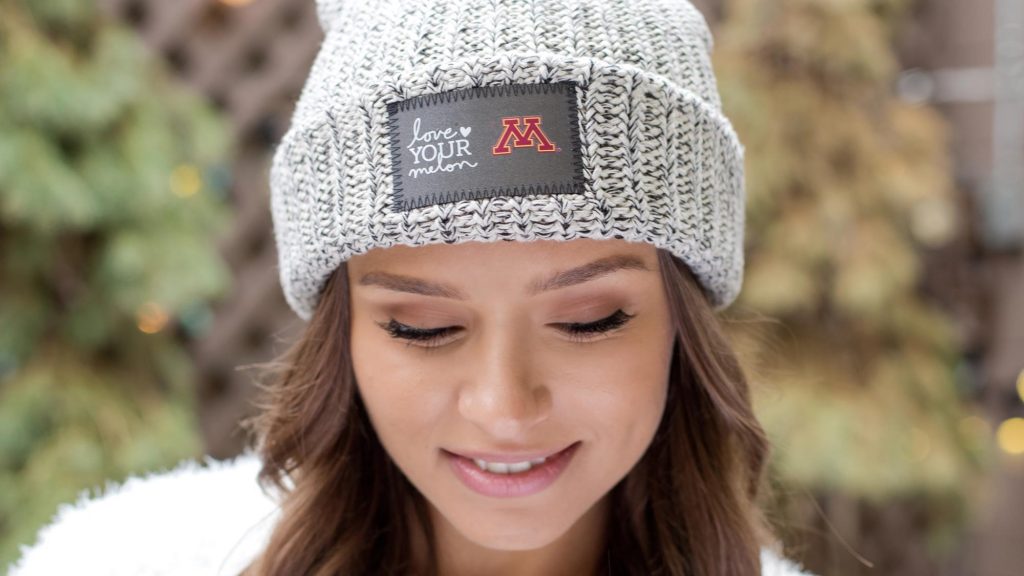 Fall is a glorious time of year. Cooler temps, lower humidity, the turning of leaves and so on. People love to be out and about in the fall too, shopping, doing fall decorating with pumpkins and mums, kids soccer games, tailgating and college football Saturdays and so on.
Fall is a good time for businesses and non-profits to embark on custom clothing and fall promo initiatives as well because there are so many fun and interesting wearables and accessory options to choose from. Omaha Promos is your one stop shop, a Midwest value-leader in custom clothing and promotional products fields, and this month we would like to provide you some options for your fall marketing campaign.
People are into branded merch, and custom beanies in autumn are one of your very best promotional adverting choices to keep your noggin' warm, your look fresh, and your company name out there for everyone to see. Decorated caps and beanies from Omaha Promos make for a great client appreciation gift or employee incentive. Increase your brand awareness with a custom decorated beanie sporting your colors and logo from Omaha Promos. We offer traditional beanies, pom-style beanies, camo beanies, knit beanies, cuffed and fleece beanies, the number of styles and options are nearly limitless with Omaha Promos - just give us a call, you'll see!
Another great fall promo item in the custom clothing realm is the ubiquitous hoodie! Omaha Promos are authorized distributors of top quality brands such as Adidas, Oakley, Champion, Russell, Columbia, Nike, Puma and others. Omaha Promos offers athletic fit sweatshirts and hoodies as well as the more traditional fit, although we find the latter a bit boxy compared to newer fit trends. We have full-zip hoodies, pullover hoodies, drawstring hoodies too. We offer every style and fabric you can imagine, from 100% Cotton to wool, various performance blends, nylon, fleece and polyester - anything you need. Call or e-mail Omaha Promos today to discuss your awesome custom hoodie options!
Maybe beanies or hoodies aren't your jam, and if that's the case Omaha Promos has you covered too - covered in custom fleece! Fleece is a super versatile fabric, it breathes well, insulates well, it's lightweight and it looks amazing, especially when decorated with your company logo. We offer so many brand name choices, you will be impressed! How about a fleece full-zip jacket for your employees? Or a fleece vest? Either are very popular fall apparel choices for today's relaxed, business casual approach. Choose from top quality manufacturers such as Champion, Gildan, Sierra Pacific, Columbia and several others.
Traditional fleece not rugged enough for you? For industries requiring a more durable fleece option for their staff (e.g. construction, landscaping and yard care, snow removal, roofing, pool contractors and so on), Omaha Promos offers the full line of Carhartt and DRI DUCK, so we have you covered should your needs gravitate toward a burlier, more rugged custom clothing line.
At the end of the day, Omaha Promos has it all when it comes to fall promo clothing options for your business or non-profit. Call Denise in Omaha or Barb in Kansas City for a detailed and friendly interaction so we can spell out your custom beanie, custom hoodie and custom fleece options for Fall 2020!