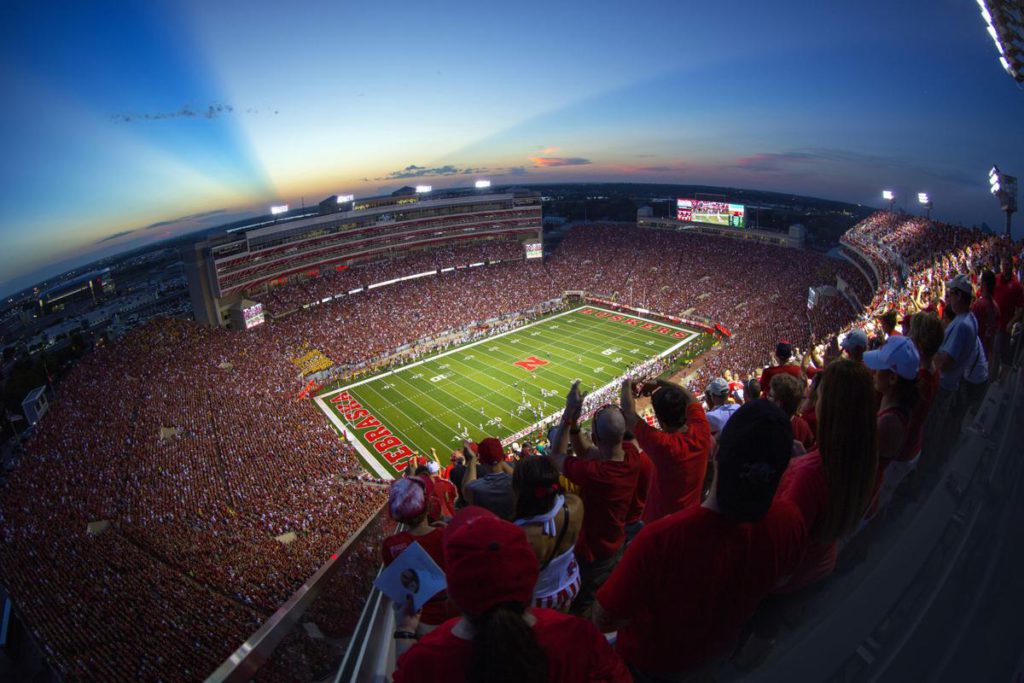 College football fans around the country are gearing up for what promises to be another exciting gridiron season! Omaha Promos has a veritable playbook of awesome fall and football related promotional products for all your football party, tailgating and game watching needs. Many of our football promotions are the perfect compliment for high schools as it relates to our recent post on Back to School promo items for 2019.
Omaha Promos Sport Seat Cushions
Omaha Promos has a wide selection of sport seat cushions. These things are awesome for high school football, college and NFL stadium seats alike, heck, they're even useful for kneeling on while gardening, they're great for weekend camping trips or kayaking, just about any outdoor situation (don't forget concerts)! Choose any number of styles, sizes and colors in our closed cell foam technology which makes Omaha Promos sport seat cushions comfy and lightweight, easily portable, waterproof, our seat cushions even float! And obviously, Omaha Promos can use your camera ready art to emblazon your stadium seat cushions with your team's mascot or school logo.
Can Coolers and Koozies
We've been selling the crap out of custom can coolers and koozies for years and years. They're just as useful as a fall and football promotional item as they are a summertime promo or golf promo favorite. Omaha Promos offers foam and neoprene can coolers, recycled cardboard cup sleeves (for your warm beverages at the stadium or tailgate later this fall), we have polyester koozies, bottle style koozies, wrap koozies and even ones designed for wine bottles. Colors and styles are virtually limitless, a rainbow of solid colors and camo too, and each of your can coolers can be custom decorated by Omaha Promos. Show off your team spirit as you enjoy ice cold sodas and beers while you and your posse root your favorite football team on to glory!
Clear Stadium Totes
In this day and age of increased security at large scale events like football games, concerts and other public events, people can't take their personal effects and belongings into the venue unless the items are contained in a clear tote or bag. Transparent stadium bags allow security personnel to easily inspect the contents of bags that people are bringing into crowded areas. Omaha Promos has been a leader in the custom decorated tote category for a few years now, and we offer a big selection of cute and practical clear bags for you to put your wallet, binoculars, stadium seat cushions, a blanket, sunglasses, camera and cell phone - all your game time gear in one easy-to-carry Omaha Promos clear tote - and all at an attractive price point. We offer clear drawstring bags, cosmetic bags, clear backpacks and clear messenger bags - and more. While each individual stadium will have their own set of rules, Omaha Promos offers these general guidelines:
"Prohibited items include, but are not limited to: purses larger than a clutch bag, coolers, briefcases, backpacks, fanny packs, cinch bags, luggage of any kind, computer bags and camera bags or any bag larger than the permissible size."
Call Omaha Promos today for a complete selection of fall football promo items, not merely confined to the goodies outlined above, but also custom stadium cups, promotional footballs for tossing around the parking lot before the game, (we love this one!) folding chairs, customized cowbells (we love this one as well!) and many other fun and affordable options to keep the fans cheering!