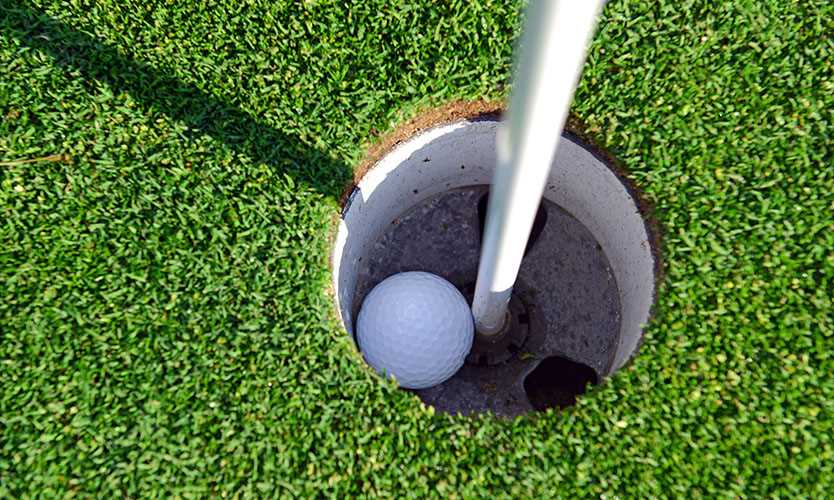 In golf and in business, it's wise to choose a strong partner. For golfers, superior product performance is what matters, and for anyone shopping custom golf accessories for their company or non-profit, superior product knowledge is paramount.
Enter, Omaha Promos.
Omaha Promos is your one stop shop for all things custom golf accessories and golf gifts 2019. Whether you desire custom golf polos for your company golf scramble, tournament or charity event, or you're just looking for smaller scale leave behind gifts or employee appreciation gifts, Omaha Promos has a promotional products and/or custom apparel solution for you.
Personalized Golf Balls
Custom corporate golf balls (aka logo golf balls, personalized golf balls) have been a spring and summer promotional product staple for decades. Medical firms, law practices and small businesses of shapes and sizes order custom golf balls from Omaha Promos because of the value and selection we offer. Omaha Promos works directly with the top companies such as Titlist, Callaway, TaylorMade, Bridgestone, Topflite and Pinnacle to bring you the finest quality custom golf balls available at any price. Equip associates or clients for a day on the links or driving range with logo golf balls from Omaha Promos today!
Custom Golf Tees
What better way to launch your custom logo golf ball from Omaha Promos than off a personalized golf tee from Omaha Promos?! Golf Tees are a fun and inexpensive way to promote your event or company slogan. Since they don't cost a fortune, you can feel good about handing them out freely. Omaha Promos offers a wide array of custom golf tees in both wood and plastic to fit your needs and style.
Custom Polos
While custom shirts like a custom golf polo represent the high end of your Spring 2019 promotional marketing campaign, a custom polo from Omaha Promos is a superb way to spruce the gang up for golf tournaments, trade shows or other indoor or outdoor event, or simply as a way to get your employees on the same professional page for Casual Friday. Brand name golf shirts lend your company instant credibility and Omaha Promos has them all, e.g. Nike, Oakley, Adidas. Cutter & Buck, OGIO, Izod, Callaway and others. Omaha Promos also offers myriad decorating styles and options to fit your needs and budget too.
Custom Golf Towels
Omaha Promos' luxurious golf towels are perfect for any golf outing or tournament and are a practical gift that will be used over and over for years, so why not get your company name, logo and message out there for everyone to see? Custom golf towels or bag towels from Omaha Promos come in a variety of shapes, sizes and colors. We offer hemmed golf towels, microfiber golf towels, full color plush golf towels, tone on tone golf towels, waffle knit golf towels, golf towels with fringe and so on. Omaha Promos can help you with all your options, call or e-mail us today!
Custom Umbrellas
Custom umbrellas are good for any rainy springtime occasion, not just tee time! Omaha Promos offers a wonderful selection of custom umbrellas in sizes from 36 to 60 inches. We can source any color your heart desires, and of course Omaha Promos will decorate your custom umbrella with your company design and logo. Logo umbrellas actually give your brand a lot of free exposure anytime you have them out, so don't let the rain spoil your marketing day, call Omaha Promos for a custom umbrella quote today!