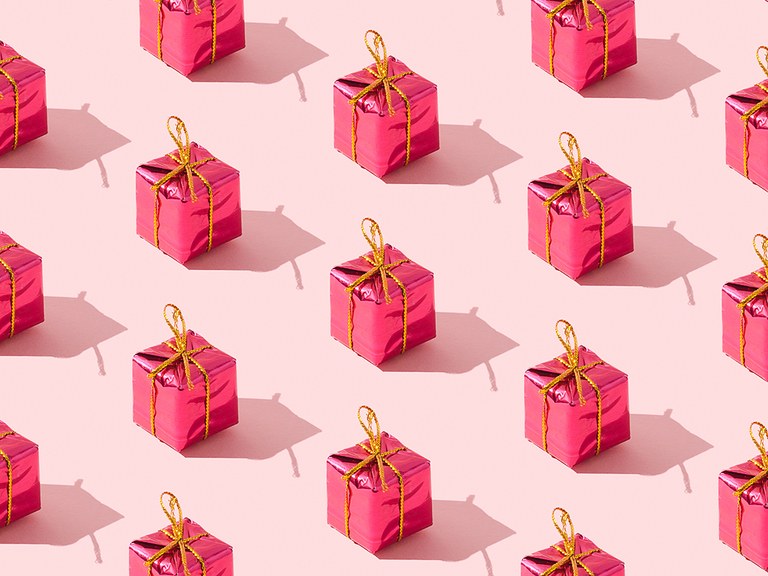 Holiday gift giving is a pastime we all enjoy and appreciate. At Omaha Promos, we know a thing or two about corporate gifts, promotional holiday items, employee incentives, customer appreciation gifts and holiday gifts of all sorts.
You may be interested to know the Advertising Specialty Institute or ASI did a study on corporate gift giving last year, a nationwide survey with insights into company spending on logo gifts for the holidays. The survey revealed half of all companies across the country engage in employee gift giving during the holidays, and in particular for Christmas. Over a third of businesses reported they provide gifts to prospects and clients. The study mirror's Omaha Promos' experience in this realm; with the uptick in the economy, more dollars are flowing, and clients large and small are absolutely more interested in promo gift-giving.
Here is Omaha Promos' first installment of our 2019 Holiday Gift Guide (we promise you'll get more in the coming weeks). Here are three sure fire and affordable promo items for the holidays!
Branded USB Drives
Custom USB flash drives from Omaha Promos are awesome little utility pieces and are perfect for holiday gift giving in larger numbers. Removable storage drives are portable, they transfer data quickly, and they're easy to use. Our custom flash drives have imprint areas that will prominently show your company logo. Omaha Promos offers classic stick flash drives, swivel flash drives, credit card style flash drives, waffle style flash drives and more - in just about every color and configuration imaginable.
Custom Logo Mugs
Custom drinkware in general but in particularly customized logo coffee mugs are one of our more popular items regardless of the time of year, and especially during the holidays. Omaha Promos sells every variety of custom coffee mug you can think of. We have mugs with handles and without. We sell BIG mugs and not so big mugs. Our personalized coffee mugs can be ordered in glass, copper or other metals, stoneware, insulated stainless steel and so on. Omaha Promos likes to fill our personalized coffee mugs with chocolates, jelly beans or mints for Christmas. The great thing about receiving a candy-filled custom coffee mug from Omaha Promos is you wind up with a useful marketing gift your friend, contact or client will appreciate every time they pour a cup of coffee once the candy is gone!
Promotional Food Gifts
Promotional food gifts are some of the best bang-for-your-buck holiday gifts you can give in 2019. Omaha Promos offers a seriously crazy-big array of holiday food gift items such as popcorn and peanut brittle tins, chocolate bars (with your logo on the wrapper!), executive nut trays, chocolate coins and related molded confections, custom embossed foiled wrapped chocolate business cards, and more. Other Omaha Promos staples for holiday gift giving are corporate food baskets, flip top gum dispensers, jelly bean push-top tins, pretzels and mixed nut gift choices. We even has several lines of corporate coffee gifts and hot cocoa options. All these great holiday gift giving ideas can be seen via our Store.
And remember: Omaha Promos is your one source vendor of all things custom apparel, uniforms, custom hats and custom clothing, trade show items, school promotions and everything in between.