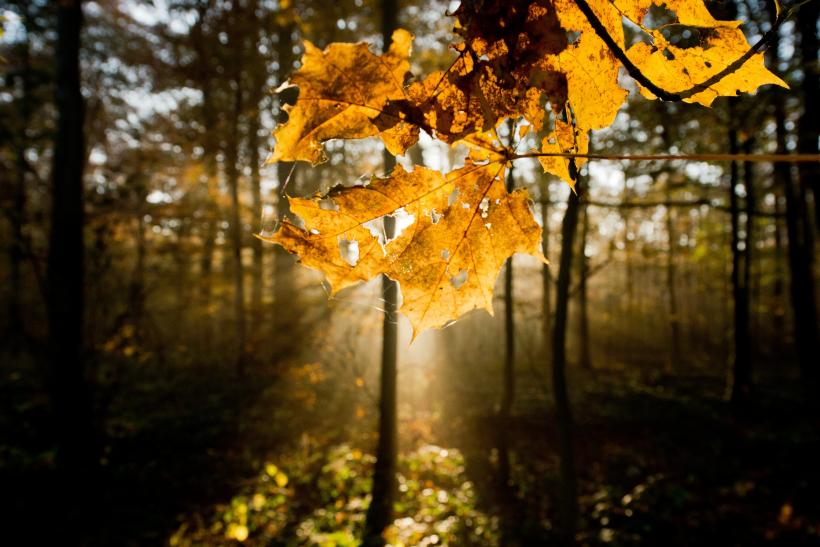 Fall is in the air! At long last, the sweltering grip of summer is slowly loosening, NCAA and NFL football are underway and people are daydreaming of the coming crisp fall days, turning leaves, pots of chili simmering on the stove, back yard fire pits and all the rest.
Omaha Promos has been Omaha and the Midwest's value leader for all things custom apparel for many years now. We specialize in custom clothing that's color coordinated with your company's logo and/or slogan. Omaha Promos offers the widest selection of cotton and performance blend custom clothing to suit any application, any weather, any marketing budget and any style.
A couple of our more popular fall promotional items for companies and non-profits are custom hoodies and custom sweatshirts. Custom hoodies and custom sweatshirts (we may as well throw in custom fleece and vests here too) are a fall staple because they're fun and cozy to wear, easy to tie around the waist if weather warms during the day, and are suitable for just about any outdoor activity, everything from hiking and camping to walking the pups, cookouts and tailgates, taking in the big game, fall hay rack rides and bonfires, fishing and riding bikes and everything in between.
Omaha Promos has a selection of custom hoodies and sweatshirts a mile long! Choose from reputable, quality brands such as Adidas, Champion, Columbia, Nike, Oakley, Puma, Russell Athletic, Van Husen and many, many more. Omaha Promos offers athletic fit sweatshirts and hoodies as well as the more traditional roomy fit. We have full zip hoodies, pullover hoodies, drawstring hoodies, the list goes on and on. And since Omaha Promos possesses such an extensive network of clothing manufacturers with whom we work on a regular basis, we can offer every style and fabric you can imagine, from 100% Cotton to wool, various performance blends, nylon, fleece and polyester - anything you need.
Beanies! Let's talk custom beanie from Omaha Promos! So we love beanies around here. They're versatile, stylish, warm, they are cute on guys and gals alike, they're easily stowed and portable if the weather changes, and they're affordable so you can own several styles and color options without breaking the bank.
Promotional products like custom beanies from Omaha Promos are a great client appreciation gift or employee incentive too. You can increase your brand awareness and excitement for your company with a smart, custom decorated beanie sporting your colors and logo - the folks out wearing your beanie are essentially walking billboards for your brand (same goes for our custom hoodies and custom sweatshirts too for that matter). Traditional beanies, pom beanies, camo beanies, short beanies, long knit beanies, beanies with and without a cuff, slouch beanies and fleece beanies, the list of beanie possibilities from Omaha Promos is nothing short of staggering!
Omaha Promos has is your one call does it all, go-to supplier for promo products and promotional marketing of all types, to include custom clothing, can coolers and koozies, trade show giveaways, green and renewable gifts and promos, and of course a full line of custom clothing including our ever popular hoodies, fleece vests, fleece jackets and beanies!