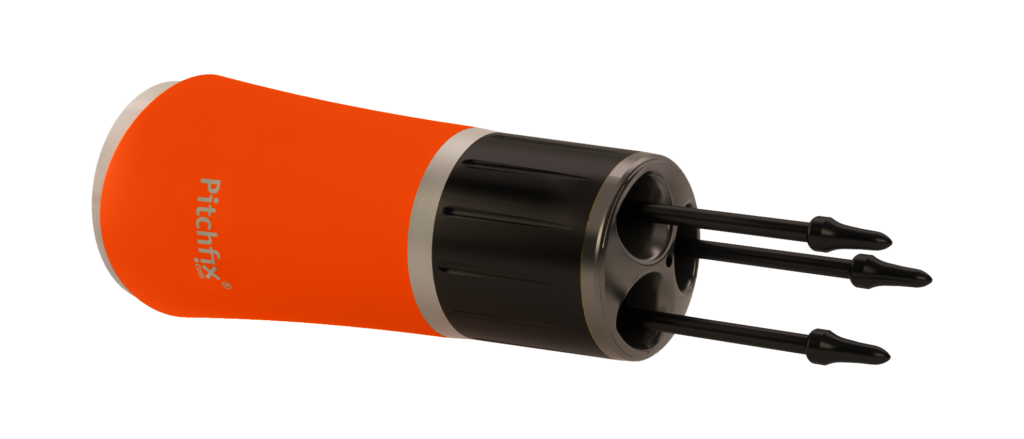 Omaha Promos knows golf is more than a sport to people who love it. The late father in law of Omaha Promos' president and owner, Denise K. Baker, was an avid competitive golfer who once won the Laux Memorial Golf Tournament at Miracle Hills in Omaha in 1977, so you could say it runs in our blood.
Golf is a great opportunity to team-build and create friendly competition among peers at the office, but the real opportunity lay in golf promotions' massive network and marketing appeal.
All industries can benefit from Omaha Promos custom apparel, promo items and branded giveaways, but golf is nearly universal, and attractive to financial firms, insurance companies and health care clients in particular. Bottom line? Golf tournaments, scrambles, corporate sponsorships and fundraisers all hold ample opportunity for your company or non-profit to get the word out on your brand through golf promotional advertising products.
Omaha Promos digs golf season because it fits right in with our innovation and creativity, but since the product selection is deeper than that final sand trap you hate over on 18, Omaha Promos can help make sense of your promotional items choices.
Team Omaha Promos has talked about traditional golf related promos in this space before, the more orthdox picks like logo golf balls, custom golf tees, custom golf umbrellas, custom golf apparel, custom club markers and other logo and branded marketing items, but you shouldn't limit yourself to the traditional selections.
Most golfers enjoy libations after (or during!) a golf outing and, as such, they would certainly appreciate custom beverage related promotional items from Omaha Promos, bearing your company or non-profit name of course. For example, custom coasters (e.g. cork coasters, ceramic coasters, leather embossed coasters, paper coasters, stone coasters and marble coasters - sky is the limit!) are a great self promo item for any golf tourney or fundraiser, and every time the people who receive these custom golf coasters use the coasters again and hoist a cold one, your logo is on display.
One of Omaha Promos' favorite and most well received golf promos is our variety of golf multi-tools. The Golf 'n Brew Golf Divot Fixer and Bottle Opener is one such innovation. Another cool, new golf gadget friends and fans of Omaha Promos enjoy out on the links is the Pitchfix Twistter 2.o Divot Repair Tool, Golf Digest's best golf ball mark repair tool in 2016, decorated in various color options and, of course, your company logo.
So let's say you're all on board and recognize the vast potential a golf promotion from Omaha Promos hold for your company's overall branding and marketing strategy through logo apparel, custom golf gifts, logo prizes and the like. When do you start? Well, Omaha Promos professes the belief there are two golf seasons: Golf Season and Almost Golf Season.
Depending on what part of the county you live in, you're already in Golf Season, but that's for a lucky few who live in a favorable year-round climate. For the rest of us including we here at Omaha Promos and Omaha Promos Kansas City (smack dab in the middle of the rust belt with extended winter options), we are firmly ensconced in the Almost Golf Season, which means now is the time to plan your first golf related promotional advertising campaign! Just don't limit your imagination to branded or logo items that are used only on the golf course.
At the end of the day, even if you're not a golfer, many or most of your clients probably are, so it's a wise investment in your brand to reach out to Omaha Promos so we can drop some great product suggestions into your promotional marketing arsenal for 2018!