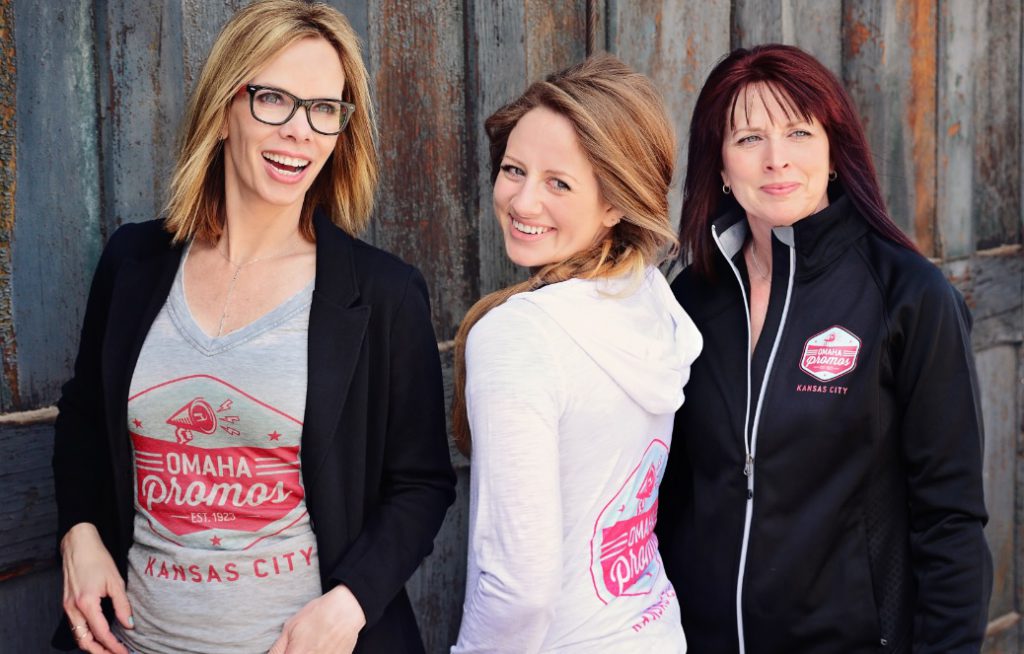 Omaha Promo didn't get where we are today without a lot of sacrifice. Abundant determination. A willingness to bet on and invest in ourselves.
Omaha Promos does one thing and we do it exceedingly well: We help businesses and organizations increase brand awareness and reach among their fans and potential customers through an innovative strategy of promotional products, branded merch, custom apparel and uniforms.
Why are you virtually guaranteed success if you promote your business or non-profit with promotional products from Omaha Promos? Simply stated, our promo products (which are hand curated based on your specific marketing needs) work. They increase your ROI because people remember you when they receive a promotional product gift or custom shirt or logo hat (as but a few convenient examples of what Omaha Promos' capabilities are).
Consider these startling statistics. According to market research over 60% of all consumers skip online video ads or change the channel (or mute the TV) during commercials; about 50% of all consumers never open unsolicited mail (like direct mail advertising for instance) and they skip magazine ads, tune out radio commercials and unsubscribe from e-mail marketing at about the same rate.
Now compare this in contrast to the rate at which people keep logo gifts and promo items or other promotional clothing items they might receive from you, something with your company name and logo on it, something useful they will either retain if of some use to them or give away if it can be of use to another: 80%. Said another way, people throw away promotional items only about 20% of the time. That means repeat impressions for your brand or logo when you pair with Omaha Promos!
Promotional items provide your brand with a reliable path to reach your target consumer group by positioning your message as it will be best received. According to Omaha Promos market research, promotional products are the most welcomed form of advertising by all generations and considered most effective in providing a rationale to respond. Think about that the next time your marketing director wants to engage in radio, TV or direct mail advertising - big waste of money!
Promotional products from Omaha Promos not only allow brand messages to effectively reach their intended audience, they also spread the word to anyone who sees the product displayed, used or shared. Our branded/logo items are used daily, and 83 percent of consumers use them more than once a day. The longer a promotional product is kept, the longer a brand's message is communicated. And if a recipient does not want or need the promotional product, eight in 10 pass it along (nearly seven in 10 give it to someone they know, and one in three will donate it) ultimately furthering the brand's reach.
Because of their extended shelf life and their ability to be used in everyday activities, promotional products from Omaha Promos allow consumers an opportunity to absorb the content at the pace and time they choose. This presents a greater opportunity for brands to engage with consumers without forcing unsolicited advertising.
Remember, the next time you're thinking about ways to build your brand, there is no better company than Omaha Promos or Omaha Promos Kansas City for your promo product, custom apparel, custom clothing, custom hat, trade show giveaway, employee gift, client appreciation gift, green promotion, golf tournament prize, and fundraiser gift needs than us!