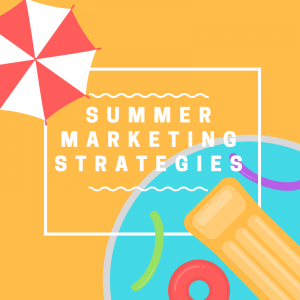 Omaha Promos is a fourth-generation family owned and operated promotional products, branded merch, custom apparel and uniform supplier for many local and out of state businesses, big and small.
Well, summer is sizzling and there is still plenty of time for small businesses and non-profits to leverage the power of promotional advertising and increase brand awareness in the marketplace by using innovative logo-decorated gifts and custom clothing from Omaha Promos. Here are some of our favorite summertime promo products:
Custom Coolers
Omaha Promos is an authorized distributor of Grizzly Coolers! These coolers are ICGB Certified Bear Resistant and boast ice retention testing results the company claims are the best in the industry. We can decorate them with your company name and logo too! Or maybe you're searching for a quality alternative to a Yeti Cooler yet without the Yeti Cooler price point? Look no further than Omaha Promos, newly minted authorized dealer of Frio Coolers! We're only at the halfway point in Summer 2020 and thankfully COVID is slowing down. Get outside, be active, and keep your soda, water, beer and hard seltzer cold for the picnic, barbecue or family reunion!
Custom Flip-Flops
People go bananas for these things! Everyone likes padding around in Omaha Promos flip-flops during the summer. Lightweight, cool and comfortable, we can create your personalized flip-flops in a variety of colors, styles and sizes. Our branded sandals and flip-flops come with jelly, neoprene and cloth straps. Custom flip-flops are an excellent choice for resorts, beach bars, water sport companies, private pools and much more. Take a step in the right direction and order yours today!
Custom Koozies
Omaha Promos offers koozies in various materials and decorating options! We do foam can coolers, neoprene can coolers, zippered and sleeve style bottle coolers, camo can and bottle coolers, the list goes on and on. Multiple colors, dye sublimation and two-sided imprints are all in play at Omaha Promos. We create custom koozies and can coolers for individuals, companies, schools, government agencies and non-profits. Call us today to get a glimpse of all your koozie options, Omaha!
Custom Bags and Totes
Custom totes and custom bags from your pals at Omaha Promos are among the most versatile and creative promotional products we sell, and our creativity can't be beaten! Custom woven and/or recycled totes and bags from Omaha Promos are eco-friendly promo items with boundless usefulness and value. Go Green with us! Omaha Promos offers your custom totes and bags in a vast selection of fabrics, trims, shapes, colors and sizes. That said, we don't rest on our laurels. It's important to Omaha Promos that we curate the correct style, construction and decorating options for each our clients' unique branding needs before we put them in a specific custom tote or bag. Why is that important to us? Omaha Promos wants to provide your company with a bag featuring a retail look so as to help your brand stand out. No cheap promo items for us.