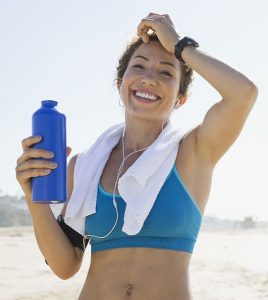 Omaha Promos is proud to boast many years worth of experience in promo products, branded mech and custom clothing realms. Not ones to rest on our laurels, Team Omaha Promos seeks to innovate and improve the products and services experience you have come to know and love about dealing with a local vendor.
It's not too early to start thinking about Spring and Summer 2021 promos! Your company or non-profit will always benefit from carefully utilizing some self marketing dollars to increase brand awareness. And now that COVID-19 is starting to come under control through modified social practices and immunizations, we anticipate more warm weather sporting events, concerts, food shows, trips to the zoo and summer festivals, etc. to make a welcome return back to normal. So don't forget to show off your promotional products which have consistently proven to be a cost effective way of getting your company message or motto out to the public (this rather than other forms of more costly business advertising).
So, what are some ideas for promotional marketing in 2021? We're fans of casual Friday and we have a crazy-big selection of custom corporate apparel, custom t-shirts, custom trucker caps and other branded gear to showcase your awesome logo and company color scheme! Omaha Promos also does custom embroidered polos and golf attire, custom outerwear including rain slickers, wind breakers and custom umbrellas, and everything in between.
As for promotional items, you might think about barbecue and beach related goodies like aprons, utensil sets, custom picnic blankets, beach balls, custom coolers and custom totes. As we alluded to earlier, Omaha Promos can outfit your crew with custom hats, but also cool custom visors and custom sunglasses - all excellent options for warm weather marketing ideas. Oh and did you know we do a line of summer flip flops? We do indeed! They come in a wide variety of colors and designs sure to complement any company logo and color scheme, fun for the pool, backyard cookouts or general warm weather strolling!
One of our favorite promotional products for Spring and Summer 2021 is something sure to keep your customers and employees hydrated and happy during warmer months - Custom water bottles from Omaha Promos! (It should be noted, however, hydration is important year round!) Promote the drinking of life-giving water and give your company name and logo repeated public exposure with custom water bottles. Our custom-printed water bottles come in all shapes, colors and sizes for fundraisers, marathons and other outdoor recreation. They're also awesome for use around the house or office. Omaha Promos does non-BPA plastic, stainless steel and other metals, and various insulated styles of custom water bottles for your next event or employee incentive!
Final idea: Keep that smacker and your skin in good condition for summer with Omaha Promos' custom lip balms, hand sanitizers and sunscreen products. Additionally, Omaha Promos offers various sun care items including pocket and purse-sized sunscreen products and mini-bottles.
Call or e-mail Omaha Promos today. Denise in Omaha and Barb in Kansas City will have all your self marketing solutions. You'll be glad you went hometown with Omaha Promos!