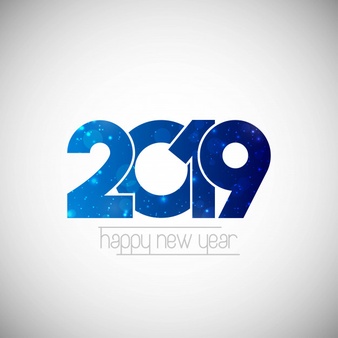 The New Year is always an exciting time on the calendar for us at Omaha Promos. While the fun and family time of the holidays is winding down, Omaha Promos' is revving up for a big 2019 as we work diligently to bring you the latest and greatest by way of custom clothing/custom apparel, promotional products, and branded merchandise available anywhere.
Some of your traditional promo items are always going to be popular, for example, Omaha Promos line of custom trucker caps and baseball hats are a sure fire way to promote your brand with a useful and stylish item that people love to wear. Custom koozies and can coolers are an item we sell a ton of year round, particularly 1st and 2nd quarter each year.
Market research and our own experience with client inquiries and sales suggests tech promotions will remain a very popular sector in the custom apparel/promotional items marketplace. Here are some examples of what we're talking about.
Custom Power Banks
Omaha Promos has blogged about our line of custom power banks before. They're a highly useful item which have proven to be a popular client appreciation gift as every time your recipient charges their phone or other device, they'll see your logo - and it's all about staying on your client's radar, no? Portable power products allow us to stay connected to our devices and, like it or not, people today are never without them, so keep those devices topped off with custom logo power banks and chargers from Omaha Promos.
Custom Phone Accessories
If there is one device people rely on more than any other, it's clearly their mobile phone. Omaha Promos offers a wide array of custom phone accessories that will increase the fun and usefulness of anyone's smartphone. Ring holders are popular as are phone wallets, but Omaha Promos sells a ton of Pop Sockets, a nifty little combination cell phone stand and grip that attaches to the back of your phone or tablet and increases the utility of these products for not a lot of money. And of course Omaha Promos can customize your Pop Sockets according to your style, the color of your brand and in fact with your company logo or tagline.
Bluetooth Audio Products
Bluetooth audio products are among the higher end promotional gift ideas our clients gravitate toward when it comes to those special accounts you want to give some extra attention to via customer appreciation gifts. This category was in demand in 2018 and we see no reason it won't remain so in the New Year. Custom branded headphones and ear buds are hugely popular, are more affordable than you might think, and are a great way to keep your brand out there as people travel about. And for your home or office space, custom Bluetooth speakers remain wildly popular; Omaha Promos has several lines of awesome custom Bluetooth speaker options from which you can choose, so best bet is to call or e-mail us today for a consult and quote.
Omaha Promos is your Midwestern experts in the fields of branding, logo apparel, custom clothing, promo items, trade show giveaways, employee incentive gifts, green promotions and more. We are locally owned, family owned (four generations and running!) and promise you the best customer support experience you've ever had. Call us or hit us up through the website's Quick Contact tab today!