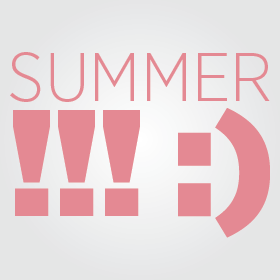 Lots of businesses talk innovation, but Omaha Promos really knows a thing or two about innovation. Omaha Promos has decades and decades of experience in the promotional products, branded merchandise, custom apparel, logo wear and promo marketing fields, and we're constantly seeking to improve ourselves, our product knowledge, the quality and diversity of the custom clothing and logo item product lines we offer and so on.
Summertime promos are especially fun because, well, because people love summer! When you consider some of the ways your company can increase brand awareness and name/logo exposure in the marketplace during the warm weather months when people are out and about and attending events in your community, the first thing you should consider are promo (or promotional) products from Omaha Promos. Promo products have shown time and time again to be a more cost effective way of getting your message out to your friends and potential clients than other forms of business advertising.
So what about Summer 2018? What should you be considering by way of promotional advertising? We here at Omaha Promos are huge fans of casual Fridays at work, and we have a massive array of custom clothing and customized business apparel to suit your needs (and to showcase your logo!). Just about every employee enjoys high-quality branded polo shirts made from lightweight wicking fabrics that require no ironing and look sweet right out of the dryer. And of course Omaha Promos has a galaxy of choices in the ubiquitous screen-printed custom t-shirt realm too, and in a variety of cotton-poly blends which are soft to the touch and get your message out anytime someone wears them.
In Omaha Promos' experience, examples of summer promo products which people love and use time and time again are barbecue and beach related items, for example, aprons, utensil sets, custom picnic blankets, logo beach balls, custom soft sided coolers, branded canvass bags and totes, custom beach towels and so forth. Other summertime promo must-haves include accessories like custom hats, custom visors and custom sunglasses - all excellent options for affordable yet useful promotions. Omaha Promos even does a line of custom summer flip-flops! Rubber flip-flops come in a wide variety of colors and designs sure to complement any company logo and color scheme. Great for the beach, pool party or just strolling around town in the heat of the summer.
We do a ton of custom lip balm, custom beeswax balms, hand sanitizers (not just for cold and flu season!) and sunscreen products all year long, but especially so in the summer. Omaha Promos have a zillion sun care items that will make for healthier, happier clients and employees alike; choices include pocket and purse-sized sunscreen products, mini-bottles with carabineer clips for easy attachment to golf bags, beach bags or totes and book bags and so much more.
One of Omaha Promos' perennial favorite summertime promotional products is something that will keep your customers, fans and employees happy and healthy (and hydrated!) during the hot summer months - custom water bottles! Promote hydration and give your company name and logo repeated exposure with customized water bottles. Order these custom-printed water bottles in all shapes, colors and sizes for fundraisers, running events and corporate activities - or just general use around home and office. Select from plastic, metal and shaker style sports water bottles for your next event or employee incentive! And it should be noted, custom water bottles from Omaha Promos are BPA-free and fully customizable.
Summer 2018 should be a grand one for any business or non-profit. Call Omaha Promos (or Omaha Promos Kansas City in the Kansas City, Kansas and Kansas City, Missouri metro areas) for all your custom summer promo product choices today.