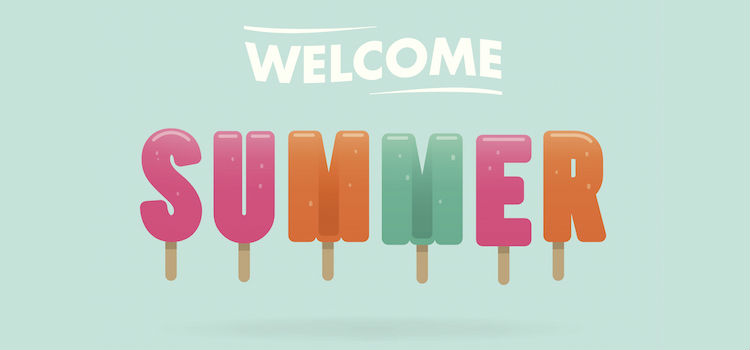 If you know Omaha Promos, you know you have a single-stop, go-to promotional products, branded merchandise, corporate apparel and uniform supplier right here in your hometown (now NEW AND IMPROVED with an office in Kansas City, Missouri, heehaw!). Summer promos are some of the most fun because they allow us to get creative with our brand marketing. Here are some ideas Omaha Promos has for your company to kick start interest in your brand this summer!
Lawn Care Companies
With so many patio parties, barbecues and summertime family gatherings during warm weather, it should be no surprise people are putting a lot of time, energy and money into their yards in order to make them look great. If you own or operate a lawn care or landscaping company in Omaha (or elsewhere), Omaha Promos can outfit your crew with great looking, high-vis performance t-shirts featuring your company color(s) and logo. Omaha Promos anti-microbe poly-blend performance tees are lighter, more comfortable and breathe better than clunky old 100% cotton t-shirts. Another way you can drive interest in your Omaha yard care company (aside from custom t-shirts from Omaha Promos that is) is to hold a contest. For example, a great contest is an Ugliest Yard Photo Contest. Grand prize is free yard care for a year (in order to turn them into both a success story and a full-paying customer down the road); lesser prizes can be custom logo can coolers (koozies), custom trucker caps and custom t-shirts from Omaha Promos - you wind up with walking billboards every time your clients wear your logo gear!!
Deck and Home Construction
Sunny summertime weather leaves homeowners anxious to do some construction work around the house. Average new construction decks in Omaha these days cost $8,000 or more, so there is good cause for you (the owner of a deck installation company) to leverage your brand and increase awareness for your company with an Omaha Promos-inspired summertime promotional marketing event. Omaha Promos does business with several contractors and deck builders. What better self promo item (and something equally useful for employees) than mesh-backed custom vintage trucker caps for a crew working on decks all summer? And again, a photo contest (Fix My Deck Contest) is the obvious choice here. Call Omaha Promos or Omaha Promos Kansas City today to collaborate on a promotional marketing photo contest that will, with a small up-front investment, pay big dividends all summer long. It's all about name recognition, name retention and ROI!
Pool and Pool Maintenance
More and more homeowners, particularly in the southern states, are opting to spend their summertime vacation monies on a home pool. Omaha, despite a typically longish Midwest winter, see pools pop up all the time. While it can cost tens of thousands of dollars to put a pool in to begin with, much of your costs moving forward are maintenance related, so why not let Omaha Promos help you launch a sweepstakes for prizes such as pool maintenance for a year, or a free fence with pool installation, or even spring pool opening free for life? The same summertime promo products Omaha Promos suggests for other industries mentioned above (e.g. custom baseball hats, custom trucker caps, custom t-shirts, custom koozies and the like) are plug-and-play for pool contractors in Omaha, but we can add to the mix fun logo and branded items like floaties, custom beach balls, custom beach towels, custom sunscreens and custom lip balms (both of which are great ways to leave your calling card with clients and prospects - it's like the business card they never throw away).
Remember, Omaha Promos and Omaha Promos Kansas City is a family owned and family operated promotional marketing, branded merch, logo and custom apparel, custom clothing and uniform company that knows how to market any industry. Call or use the quick contact form via our website interface today to get started!